Welcome
Hello and Welcome to Sparrows Class!
Helo a Croeso i Ddosbarth a Gwalch!
Here comes Summer 
Sparrows Class are looking forward to lots of sunshine this term.  This Summer Term our topic is: 
Travel and Transport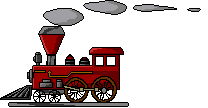 The Class have been introduced to lots of different forms of Transport.  We have played feely bag guess the transport and made different transport sounds.  The song we have been learning is 'And we all go travelling by'
This week we have been focusing on Trains, they have played small world trains and will be creating their own name train.  Lots of painting using our bodies for the display background and the pupils will be travelling in their own carriage in the corridor.  The story focus is 'Train Ride' and we have been singing lots of train related songs.  Pupils will be making trains using yummy cakes the photos have been uploaded onto Twitter. 
Happy New Year to you all! 
This Spring Term Sparrows class will be learning all about Traditional Tales and Rhymes! We will focus on the story of The Elves and the Shoemaker! Children will have the opportunity to do lots of sorting, matching and stitching activities, we'll be busy little elves, and it will all be on display in the corridor!
     25th January is Dydd Santes Dwynwen, we will listen to this traditional Welsh tale and make some wooden hearts in Forest School!
Before Half Term we will have some exciting cookery opportunities celebrating Pancake Day and Chinese New Year!
Fairtrade Fortnight begins on the 27th February and we will include this in our planning.
Our School Eisteddfodd will be celebrated on St David's Day. March 1st, more information will follow on this.
The following events will also be celebrated in class this term
World Down Syndrome Day 21st March        
World Water Day 22nd March
Red Nose Day 23rd March
Please scroll down to see our Planning for this Spring 2018 term topic!
Our topic for this Autumn term is
Colour and Light.
We have been experimenting with mixing colours, creating a lovely wall display. We also enjoyed having a go at tie dye! After a virtual visit to a church, via You Tube, we all made some fantastic stained glass windows, the effect of the light shining through in class is lovely!
We enjoyed looking at a pumpkin this week, cutting it open and exploring the inside! We also made some pumpkin pictures and looked at the light through cut out holes ! Enjoy your half term holiday!
This is our lovely wall display for Christmas showing all the children as Carol Singers, Singing for the Baby! Which is exactly what we will be doing in our Christmas Perfomance, Wednesday 13th December in the morning and Thursday 14th December in the afternoon! 
*Annual targets and Autumn IEP's are available on your child's individual log in page as well as Individual Behaviour Plans, Positive Handling Plans and Communication Placemats. You will also find photographs of your child busy at school*
-Please complete the Parent Login Request Form which can be found under the Support tab on this website if you can't access your child's page.